Special Needs Dentistry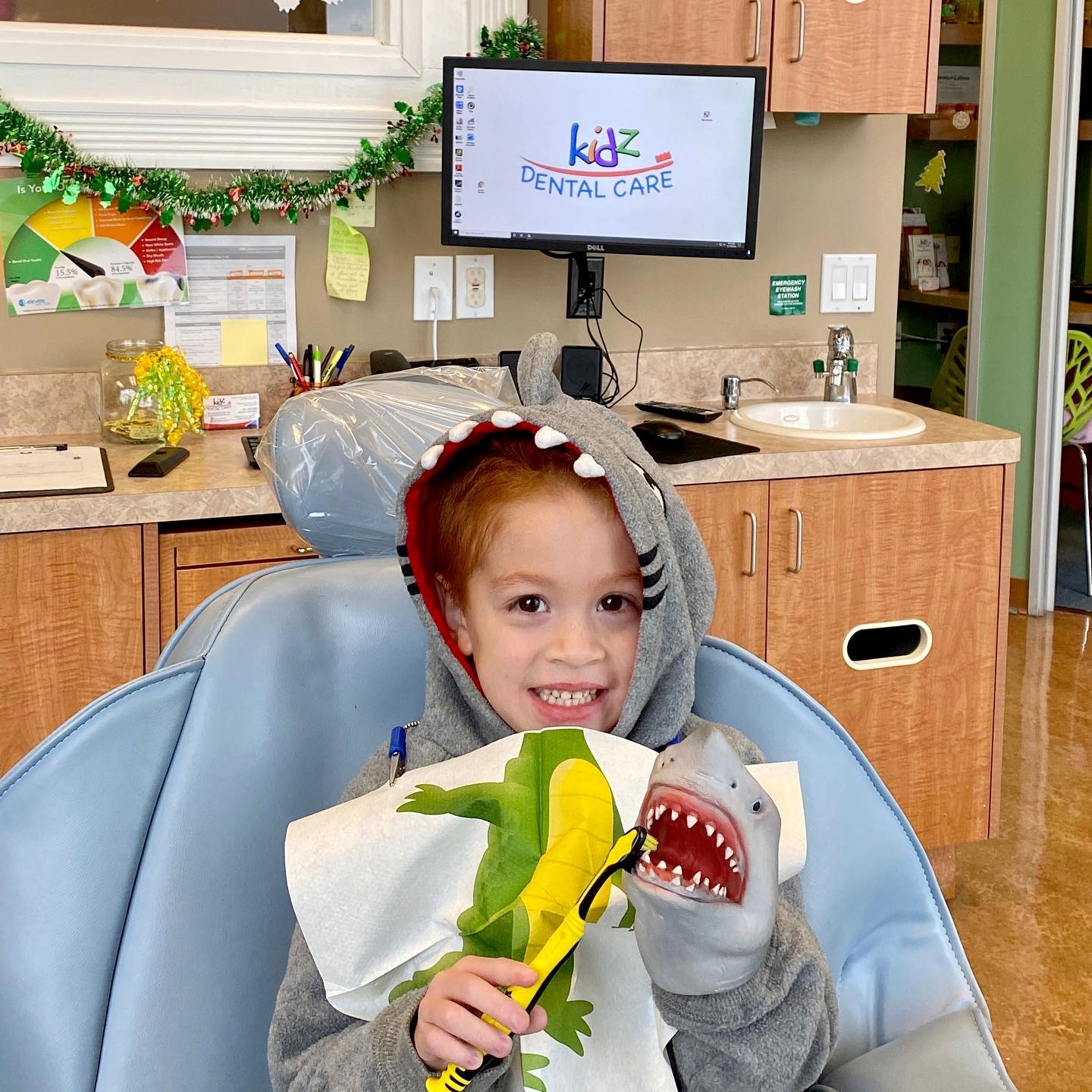 Special Needs Dentistry in Santa Clarita
As a parent or guardian of a child with special needs, you know all too well how difficult it can be to find a dental office that is a good fit. At Kidz Dental Care SCV and PR, we believe that everyone should have the best possible dental services regardless of their circumstances. For this reason, our team works closely with you to ensure that we give your child the dental care they need and deserve in a calming and relaxed environment.
Led by Dr. Shukan C. Kanuga and Dr. Stephen Hirano, our enthusiastic, friendly, and energetic team has extensive training and experience that helps us interact positively with children with special needs and provide them with specialized care. Whether your child needs preventive care or more advanced dental attention, we are here for you. We strive to ensure that every child has and maintains a healthy, bright smile. If you're looking for a special needs dentist in Santa Clarita, give our team a call to schedule a visit today!
Protecting the Smiles of Children with Special Needs
At Kidz Dental Care SCV and PR, we are fully qualified and extensively trained to accommodate all children with special needs, including those with physical, emotional, cognitive, sensory, and developmental challenges. We understand what it takes to help children with special needs feel calm and safe during their dental visits.
Our dental team has worked with patients with autism, Down syndrome, and many other conditions, providing them with standard and advanced dental care on a regular basis. We take the time to understand your child's situation, put them at ease, and tailor the treatment or checkup process in a way that best suits your child's needs. Our gentle and accommodating approach allows us to work through any arising challenges in stride and ensure that your child has the best possible experience.
A Gentle and Accommodating Approach to Dentistry
In addition to our talented, warm, and friendly team of pediatric dentists, we also strive to ensure that our office provides a safe, calm, and nurturing space for your child. Our team is trained to maintain a positive atmosphere for your child throughout each visit. We also have overhead TVs to allow your kids to watch their favorite TV shows or listen to music. Our open office design features lots of windows keeps the space calm and relaxing.
Our team understands that dental tools can seem intimidating to many children. At Kidz Dental Care SCV and PR, we only use kid-friendly tools that allow children to relax and be more open to the experience. We also provide sedation options and minimally invasive dentistry solutions to ensure that your child is fully comfortable and at ease throughout any procedure.
Our building is wheelchair-accessible, and our team works closely with parents and guardians to accommodate any special arrangements and requirements for their visit. We treat every child and parent with respect and dignity and accommodate their needs as best as we can.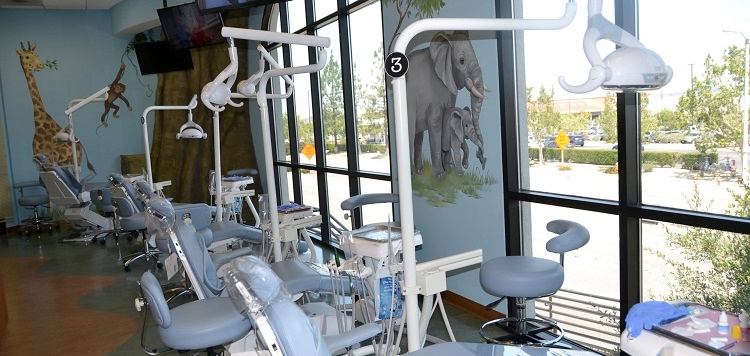 A Full-Suite of Special Needs Dentistry Services in Santa Clarita
Children with special needs can greatly benefit from visiting a qualified dentist who understands their needs. We listen carefully to all your concerns and strive to design treatment plans that meet your child's needs at every stage of their dental health development.
We provide a wide range of preventive and restorative dental services including, but not limited to:
First Dental Visits
Gentle Dental Exams and Cleanings
Smart Fillings
Dental Crowns
White Fillings
Emergency Dentistry
And More
Special Needs Dentistry FAQ
Dental care for children with special needs can seem challenging. However, we welcome you to contact us with any questions that you might have. We are happy to help you and walk with you every step of the way. Here are a couple of the most common questions that we answer:
How Do I Prepare My Child for an Appointment?
Take the time to sit down and talk to your child about the dental visit and why it is important. Let them ask questions and explain things to them in a calm and relaxed way. More importantly, remember to keep a positive attitude. Your child is more likely to feel calm and at ease if you are excited about the visit as well.
How Can I Protect My Child's Teeth at Home?
Proper dental hygiene is vital to maintaining a healthy, bright smile. However, this can be especially tricky for children with special needs. Talk to us during your visit about the specific challenges you are facing. Our team will help you devise solutions and strategies to use, including establishing routines, using special tools, or even ways to make dental hygiene fun.
Quality Special Needs Dentistry in Santa Clarita
At Kidz Dental Care SCV and PR, we are passionate about helping children of all ages smile – regardless of their circumstances. We take great pride in providing specialized, gentle, and compassionate dental care to those who need it most. Our Doctors and supporting team look forward to providing your child with exceptional dental care. If you're looking for a special needs dentist in Santa Clarita, give us a call today and schedule your visit!
Get In Touch
Monday - Friday
Saturday - Sunday
Monday - Friday
Saturday - Sunday