For Parents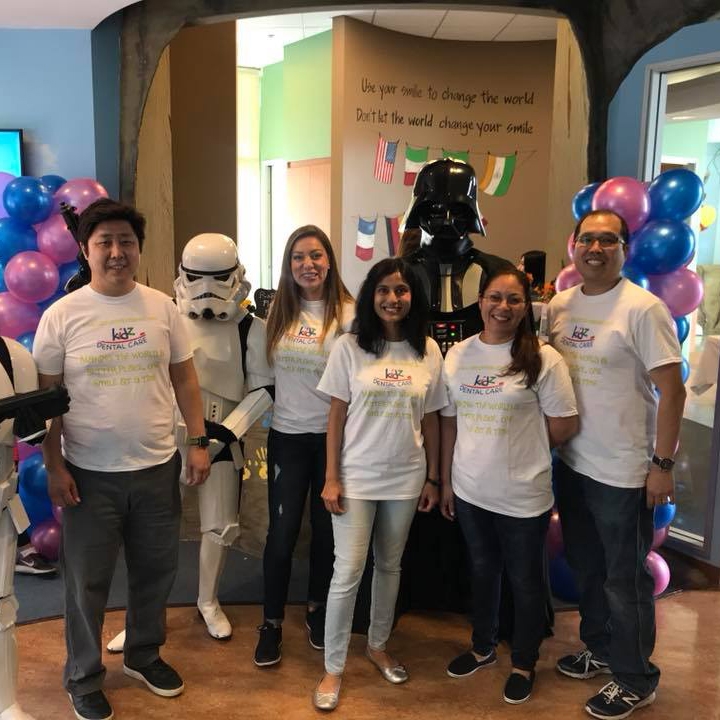 Providing Quality, Gentle Dental Care with a Personal Touch!
We are happy to welcome you to our pediatric and general dentistry for children practice. Our goal is to create a fun, supportive, non-fearful and caring environment that allows your child to develop a positive healthy outlook on dentistry and oral health.
We see a need for providing quality children's dental care in the San Fernando Valley. Our office focuses on the oral health care and unique needs of young children. We aim to provide that care with the latest proven dental techniques and a warm caring approach.
We emphasize prevention and the early detection of dental disease. Since we want your child to be excited about achieving excellent oral health, we have created a "cavity free kid" photo board to motivate our child patients to keep their teeth clean and healthy.
Learn more about it at your child's next visit!
Providing our patients with healthy, esthetic smiles and attitudes, while helping their parents stay well informed is important to us. This website is intended to offer you an extension of care as you will be able to gather information about pediatric dentistry, orthodontics, and oral care. There is also an overview of our practice including Dr. Stephen Hirano, Dr. Shukan Kanuga and staff information. We hope you enjoy this site and find it helpful. As always, you may call our office with questions.
Learn more about our new orthodontic system
MyoBraces® is a no-braces orthodontic approach to help straighten your teeth and jaws. Treatment addresses the poor oral habits that are the real cause of crooked teeth.
MyoBraces® are only available at our Porter Ranch location.
Get In Touch
Monday - Friday
Saturday - Sunday
Monday - Friday
Saturday - Sunday