Meet The Doctors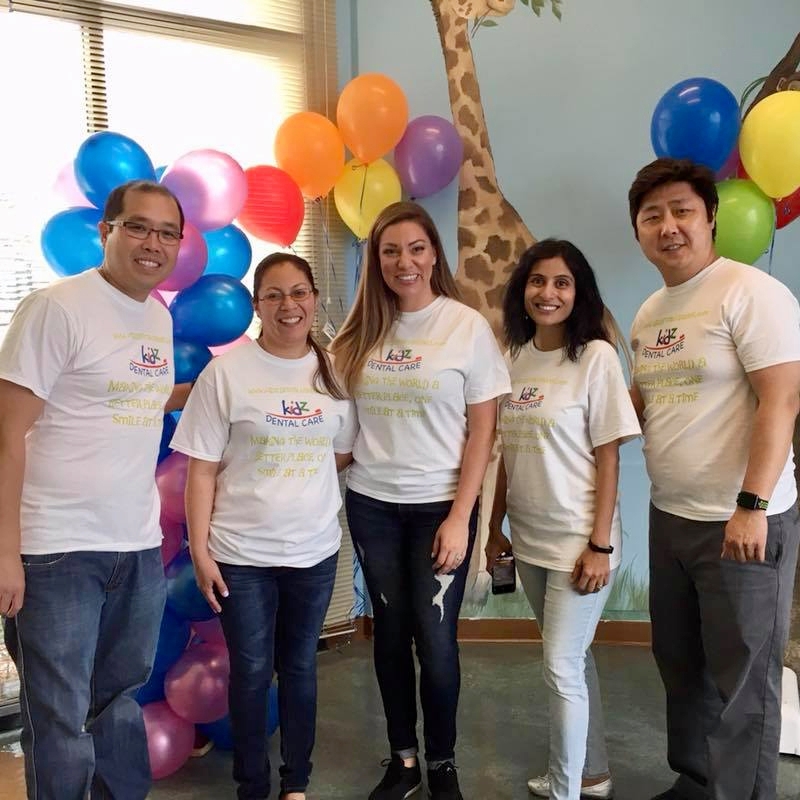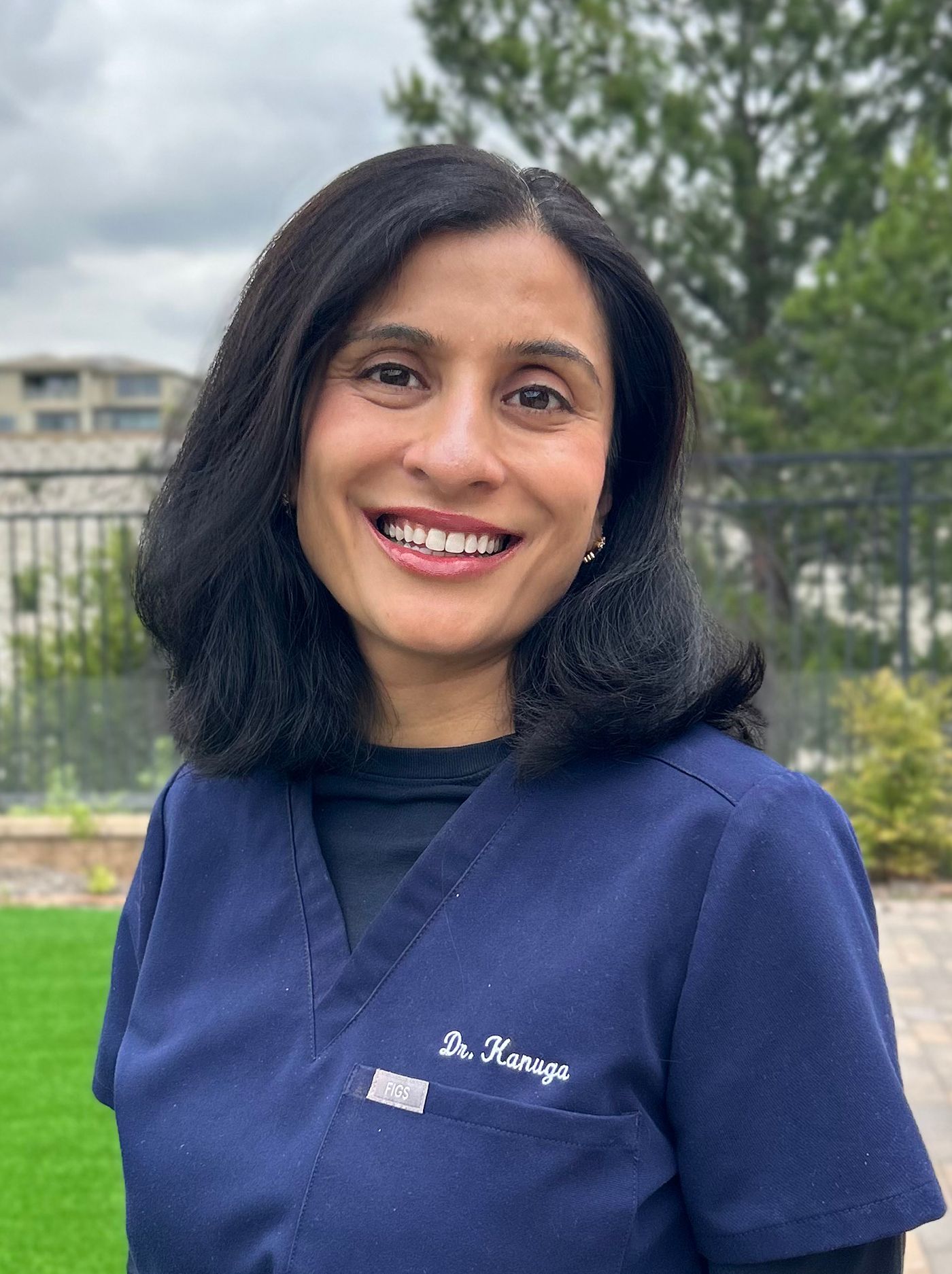 Shukan Kanuga, DDS, MSD
Dr. Kanuga completed her Pediatric dentistry training with a MSD degree from one of the most esteemed programs at the University of Washington, Seattle in 2009. She was a dentist in India (GDCH, Ahmedabad) before she came to the US in 2002. She received her DDS at the University of California, Los Angeles (2006); and continued her training in hospital dentistry (2007). She is a Diplomate of the American Board of Pediatric Dentistry.
With 10 years of training in Dentistry and several years of clinical experience under her belt, Dr. Kanuga excels in managing and treating children from 0 to 18 years of age; both typically developing and children with special health care needs and disabilities. She provides comprehensive dental treatment to children using non-pharmacologic as well as pharmacologic behavior management techniques including Nitrous Oxide- Oxygen, oral sedation and IV sedation with a dental anesthesiologist. Dr. Kanuga prides herself in the practice of Evidence-based dentistry and an emphasis on preventive oral care for young children.
Dr. Kanuga has served as an Editor at the San Fernando Valley Dental Society, a board member of the California Society of Pediatric Dentistry and an Evidence Reviewer for the American Dental Association. She has multiple publications under her belt in esteemed journals including the Journal of American Dental Association (JADA). She lectures internationally on various topics in clinical pediatric dentistry and also presented at the AAPD annual conference in May 2018. She established her state of the art fully digital pediatric and orthodontic group practice, Kidz Dental Care in April 2018 in Santa Clarita, CA and the practice is well-renowned and sought after in the community. She lives in suburban Los Angeles, CA with her husband and her two children. In her leisure time, she enjoys cooking, reading, teaching Zumba, spending time with her friends and family and traveling. With her exceptional patient management skills and gentle demeanor, children and parents love coming to Dr. Kanuga for their regular dental exam and treatment.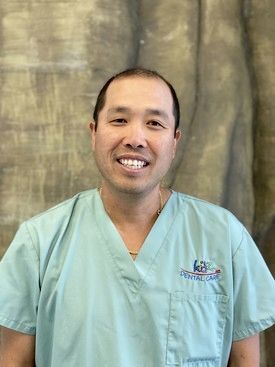 Stephen F. Hirano, DDS
I was born and raised in Honolulu, Hawaii and attended Punahou High School. I later earned my Bachelor or Arts degree from the University of California, Santa Barbara (UCSB) and continued to UCLA Dental School where I graduated in 2002. I received my Pediatric specialty degree from the University of Illinois, Chicago in 2004. In my spare time, I enjoy playing basketball, baseball and golf. I also enjoy going to sporting events, wine tasting, and spending time with my family, my three boys: Aiden, Kyle and Micah, and my friends.
Brian J. Kim, DDS, MSD
Dr. Kim has been providing orthodontic care in southern California for over 17 years. He has dedicated his practice to providing individualized care, and he only provides treatment with the highest standards for every patient. His office uses the latest in technology to provide you with the highest quality treatment possible.
He knows that the decision you make for a beautiful smile is an important one and one that lasts a lifetime. Bachelor's Degree, University of California at Berkeley 1995 Doctor of Dental Surgery (D.D.S.) degree, University of California, Los Angeles 1999 After dental school, Dr. Kim was accepted into the highly competitive Orthodontic Post Doctoral Residency Program at Saint Louis University – considered the birthplace of modern orthodontics.
Certificate in Orthodontics and Dentofacial Orthopedics, Saint Louis University
Master of Science in Dentistry (M.S.D.), Saint Louis University 2001
Dr. Kim is a Diplomate of the American Board of Orthodontics, a distinction held by a small percentage of orthodontists nationwide. His research has been published in the journal, Seminars in Orthodontics. He is an Invisalign Certified Provider and he continually participates in continuing education courses throughout the year.
Dr. Kim is an active member of the American Dental Association, American Association of Orthodontists, Pacific Coast Society of Orthodontists, California Association of Orthodontists, California Dental Association and the San Fernando Valley Dental Society.
Being a native of Los Angeles, Dr. Kim loves the cultural diversity of the city. Along with his wife, Nicole, and daughters, Charlotte and Naomi, he loves spending time together as a family. When not concentrating on orthodontics, Dr. Kim is a rabid Cal Football fan and works on improving his golf game.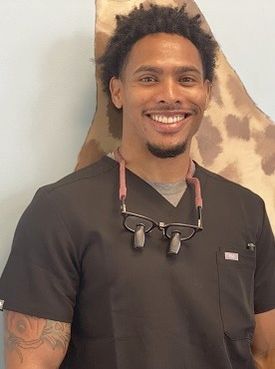 Dr. Sederic Grant - SCV Office
Dr. Grant grew up in Los Angeles, Ca. He completed his bachelor's in Public Health and Biology with a minor in Public Policy at UC Berkeley. He then completed dental school at UC San Francisco. He then went on to earn his speciality training in pediatric dentistry at the University of Minnesota. He received comprehensive experience and training in the treatment of children with complex medical concerns, use of sedative medications, and treatment of children in the operating room under general anesthesia. Dr. Grant is an active member of the American Board of Pediatric Dentistry and California Dental Association.
"I was inspired to become a pediatric dentist because of my traumatic experiences at the dental office at a young age. My family did not grow up with many financial resources and therefore, I did not seek out timely dental care as a child. As a pediatric dentist, I recognize that every child and family comes from different walks of life and has different experiences with the dentist. Therefore, I strive to give each child and family the most enjoyable experience and provide the level of care that I would give my own child or family member."
Dr. Elnaz Valafar SCV Office
Dr. Valafar attended the University of Southern California (USC) for her undergraduate education, where she excelled in two majors and earned her degrees in Biological Sciences and Psychology. Thereafter, she attended the University of California Los Angeles (UCLA) School of Dentistry. She has been pursuing her career in dentistry ever since and takes pride in providing her patients with quality care and a great office experience. In her free time, she enjoys outdoor activities, water sports, and reading.
Get In Touch
Monday - Friday
Saturday - Sunday
Monday - Friday
Saturday - Sunday