Sedation Dentistry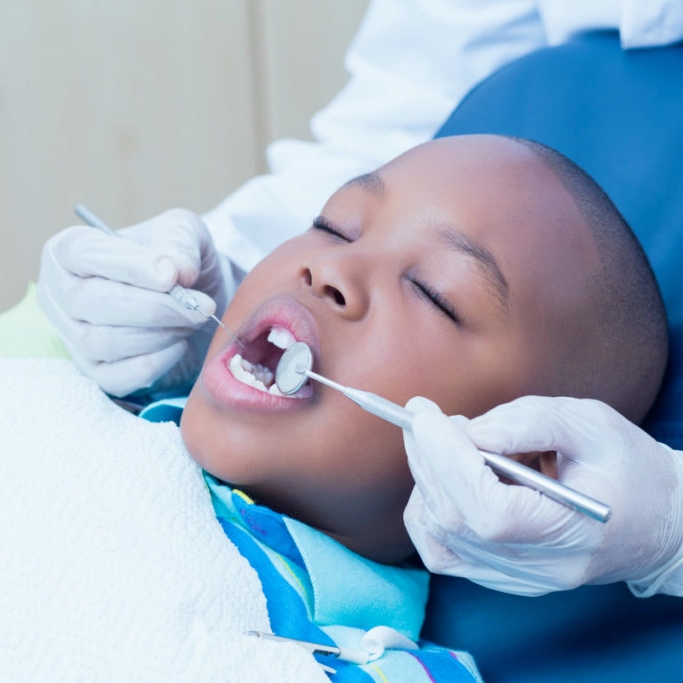 Compassionate Pediatric Sedation Dentistry in Santa Clarita
Our doctors and primary team know that many dental fears and anxieties are formed at a young age. At Kidz Dental Care SCV and PR, we want your kids to look forward to going to the dentist instead of fearing a visit. We offer sedation dentistry for children and those with special needs to ensure they have positive experiences even through complex dental procedures.
From the moment you walk through the door, our team begins working with you to ensure you and your child's comfort and ease throughout your time with us. All of us are more than happy to answer any questions you may have or alleviate any concerns. We work with you to determine the right course of treatment for your child and which sedation option is appropriate.
Our team doesn't want fear or anxiety to keep you from bringing your child in for their regular visits or a needed procedure, and we do everything we can to make each experience a positive one. If you're interested in pediatric sedation dentistry in Santa Clarita, we have the solutions you need. Contact us today to schedule your child's appointment!
What Is Pediatric Sedation Dentistry?
The goal of sedation dentistry is to minimize or eliminate anxiety and fear by administering medication before performing a dental procedure. Our team focuses on providing safe and effective sedation medications to children to help keep long-term dental fears from forming.
Our team has extensive experience working with young people and those with special needs to help them feel comfortable at the dental office. Should your child require dental treatment, we will work with you to determine if sedation dentistry is the best choice for them, depending on their level of fear and oral health needs. Each of our sedation options produces a feeling of calm and ease during dental procedures.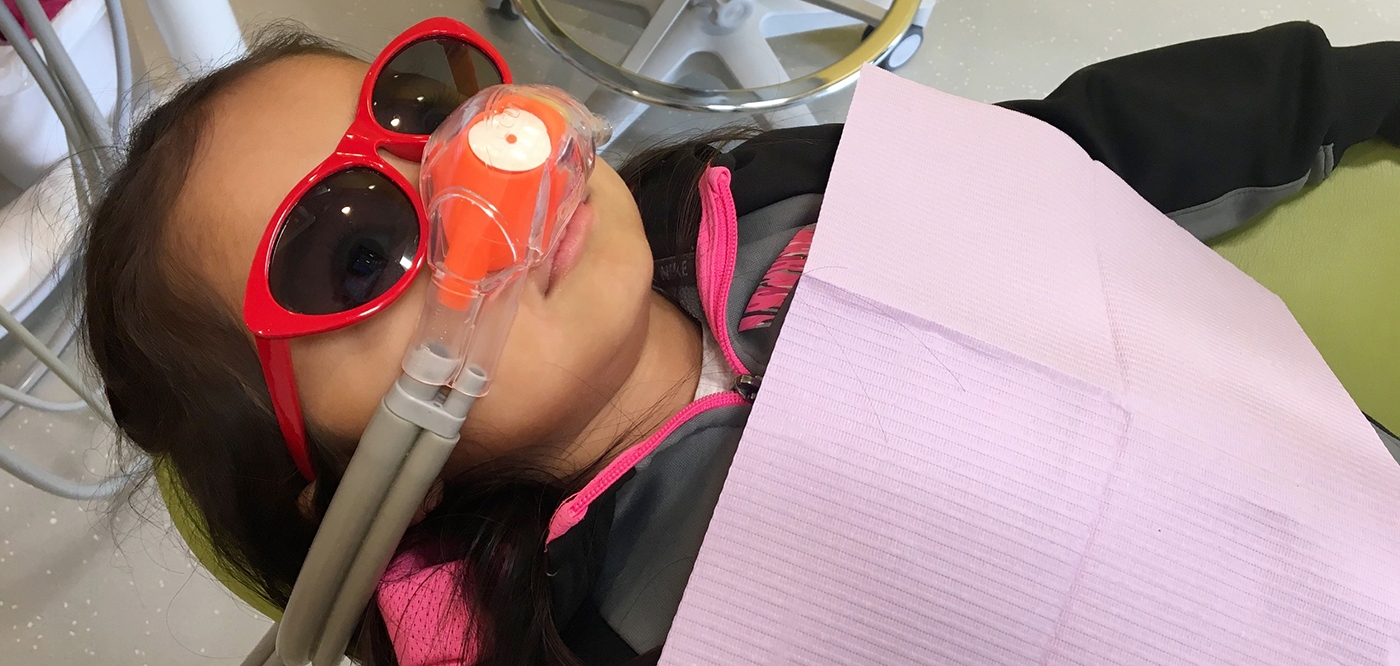 Treatment Options for Pediatric Sedation Dentistry in Santa Clarita
Our primary concern is providing your child with exceptional and calming dental care to help them maintain a lifetime of healthy smiles. We do this by offering two distinct sedation options that treat varying levels of anxiety. Below you will find our sedation options and what to expect with each treatment.
Nitrous Oxide
Nitrous oxide is administered by placing a small, fitted mask over your child's nose. It is also known as "laughing gas," because it produces a general feeling of happiness and euphoria. Your child will be awake during the procedure, allowing them to communicate how they're feeling and if they're ever in any discomfort.
Once they are breathing normally through the mask, you can expect to see your child enter a state of total relaxation and ease. They will most often also feel a warm sensation as the medication enters their body. When the procedure is complete, the effects will wear off quickly.
IV Sedation
With this method, we bring an anesthesiologist into our office to monitor your child and administer the medication. Because the medicine is placed directly into a vein through an IV, this option works quickly and effectively. We are also able to adjust the amount of sedation throughout the procedure if needed. We recommend this particular treatment for children with higher levels of fear or those with special needs, and when performing more complex procedures.
Upon your visit us for treatment, we'll help your child get comfortable and relaxed in our dental chair. Our dentist and anesthesiologist will fully explain everything using age- or need-appropriate language. Once we place the IV and the medication begins to take affect, your child will likely fall asleep and have no recollection of the procedure. When they awake, they will be tired and groggy for the next few hours.
Is Pediatric Sedation Dentistry Safe?
As a parent, we understand that your chief concern is the safety and well-being of your child. Dr. Kanuga, Dr. Hirano and our team have extensive experience administering safe and effective sedation medication. We want you and your child to feel completely comfortable, not only when undergoing a procedure, but also in the process of determining what treatments are right. Our Santa Clarita sedation dentistry experts are always available when you need us.
Minimally Invasive Pediatric Dental Care
Our team commits to offering innovative and minimally invasive treatment options for your children. We specialize in no-drill dentistry and provide various solutions to help your child maintain or repair their oral health. One of our treatment options is using the silver modified atraumatic restorative technique (SMART} to stop a cavity from progressing. We apply silver diamine fluoride to the cavity to halt the decay and a glass ionomer composite (GIC) to restore the strength and aesthetics of the tooth. SMART fillings require no needles for anesthetic or drilling to fix the cavity.
Santa Clarita Pediatric Sedation Dentistry You Can Trust
At Kidz Dental Care SCV and PR, we provide children and those with special needs with dental treatments that help alleviate fear, are minimally invasive, and lay a foundation of dental care that will last a lifetime. Dr. Kanuga, Dr. Hirano and our team are dedicated to building lasting relationships with your children so they always feel as comfortable as possible when visiting us. If you're looking for pediatric sedation dentistry in Santa Clarita, contact our office today to schedule your child's appointment!
Get In Touch
Monday - Friday
Saturday - Sunday
Monday - Friday
Saturday - Sunday